HDMI CABLE 4K CABLE PRODUCTION LINE
HDMI cable application:
HDMI (High Definition Multimedia Interface) can meet the request of 1080P resolation ratio, but also support DVD AUDIO and other digital audio format, support 8 channels 96kHz or 192kHz digital audio transmission, can send uncompressed audio/vedio signals. HDMI cable can used on STB, DVD player, PC,TV, game machine, integrated Amplifier, digital audio. HDMI cable can send the vedio and audio signal at the same time. HDMI cable can auto match the signal source and displayers.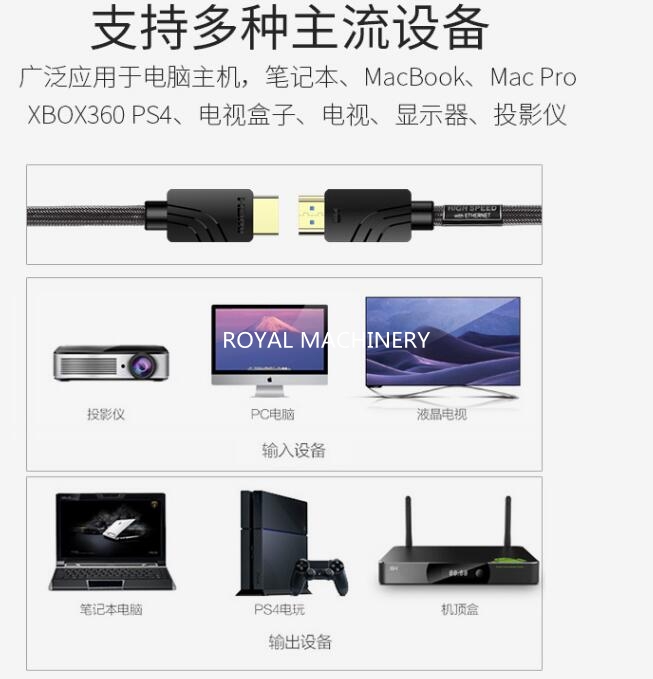 HDMI cable inner structure: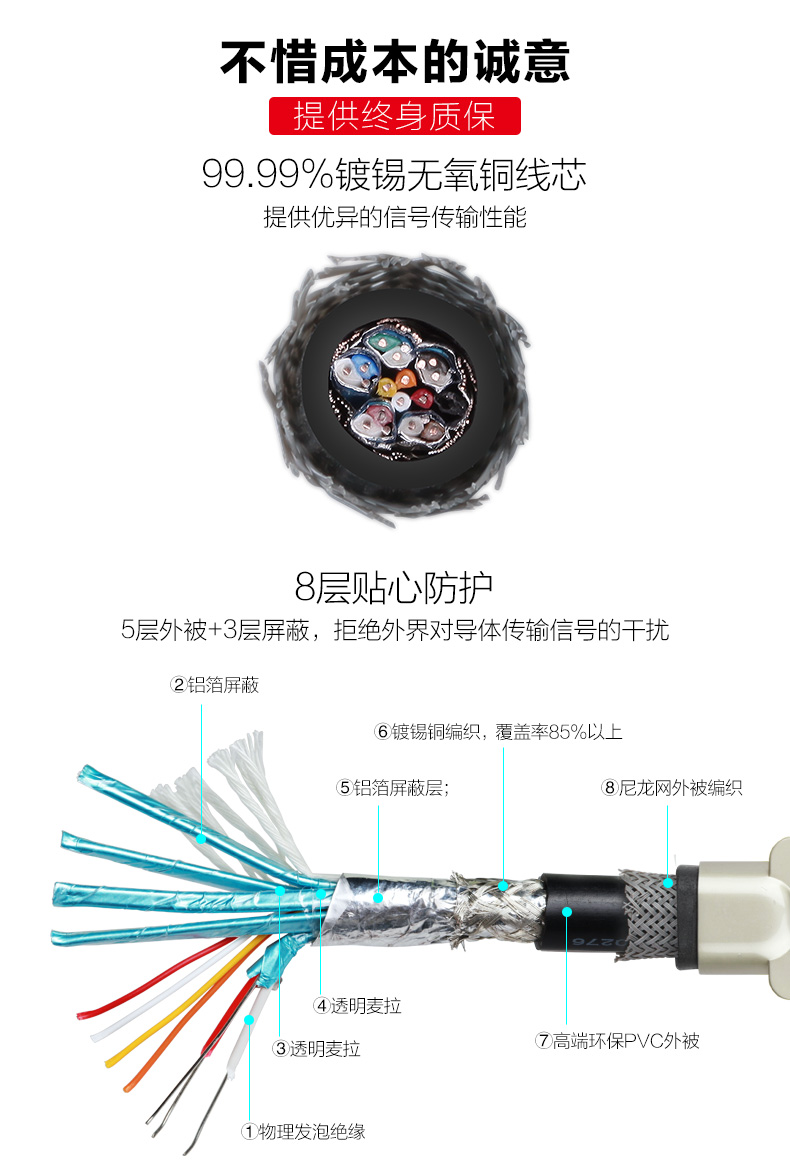 HDMI cable making process:
conductor bunching → core wire foaming extrusion → core wire solid extrusion → core wire pair twisting and taping shielding → core wire stranding and taping shielding → braiding sheilding → cable jacket extrusion → cable cutting

HDMI cable making machines:
500 high speed bunching machine → 50+35 chemical foaming extrusion machine → 50 wire insulation extrusion machine → 400 cantilever pair twisting machine with concentric wire taping machine → 630 cantilever single twisting machine with wire taping machine → 16 carriers high speed braiding machine → 70 cable jecket extrusion machine → cable cutting machine

Details of HDMI cable making machines:
1. 500 high speed bunching machine
http://en.royalmachinerydg.com/bm500--p00014p1.html

2. 50+35 chemical foaming extrusion machine
http://en.royalmachinerydg.com/ch5035--p00092p1.html

3. 50 wire insulation extrusion machine
http://en.royalmachinerydg.com/ex50-pvc-pe--p00071p1.html

4. 400 cantilever single twisting machine with concentric wire taping machine
http://en.royalmachinerydg.com/st400--p00030p1.html

5. 630 cantilever single twisting machine with wire taping machine
http://en.royalmachinerydg.com/st630--p00032p1.html

6. 16 carrier high speed braiding machine
http://en.royalmachinerydg.com/b16-16-p00101p1.html

7. 70 cable jacket extrusion machine
http://en.royalmachinerydg.com/pv70-pvc-pe-h-p00074p1.html