specification difference from HDMI 1.0 cable to HDMI2.1 cable
now the comsumable products upgrade too fast! when you buy an TV, STB, AUDIO or family cenima, you need to be careful of its version, as now is 4K, but 8K is on the way!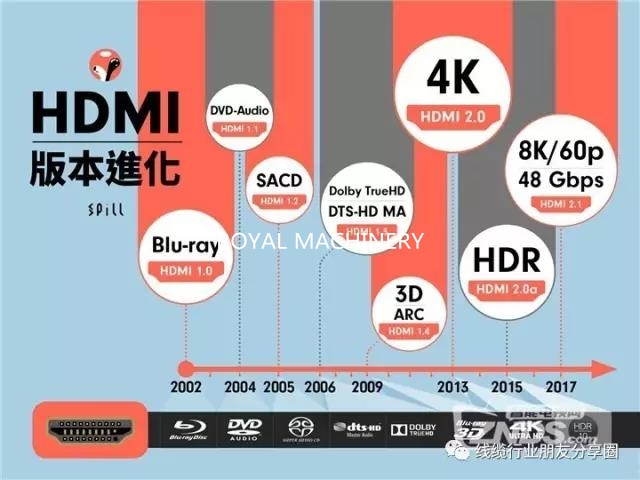 from the first Blu-ray player--- BD-P1000 pushed out in 2006 with HDMI cable connect, after most of the Blu-ray layer and high definition play equipment have HDMI cable connect. from that time on, HDMI cable have mass increase in cable industry, audio/vedio transmission from comsumable to industry all use HDMI cable.


today we are here to talk about the specification standard difference from HDMI1.0 cable to HDMI2.1 cable!
HDMI 1.0 cable
support Blu-ray and high definition 1080/60HZ
the first HDMI cable, pushed out in 2002, is special for support Blu-ray and other high definition software. the biggest advantage is HDMI cable integrate vedio and audio signal transmission, compare with DVI, DISPLAYPORT on computer which only have vedio transmission, is more suitable for AV system. HDMI 1.0 cable support DVD and Blu-ray,Max bandwidth is 4.95 Gbps,3.96 Gbps of the bandwidth is used for transmission vedio signal, support 1080/60p or UXGA resolation;in audio, HDMI 1.0 cable support 8 channels LPCM 24bit/192kHz,namely multi-channel Hi-Res. compare with the cables at times, the specification is very strong.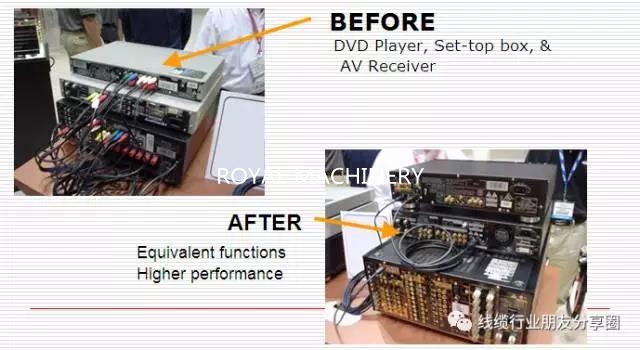 HDMI 1.1 cable
add DVD-Audio function
in May, 2004, HDMI 1.1 cable add one new function support DVD-Audio. DVD-Audio used for DVD store 16bit/44.1kHz to 24bit/192kHz PCM music, together with SACD as the incomers of CD, but these two format have not been popularized.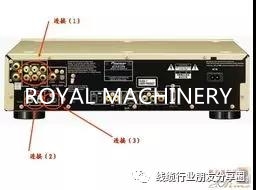 HDMI 1.2 cable
support SACD
in August, 2005, HDMI 1.2 cable 1-bit audio, that is to support SACD audio, Max support 8 channels. DMI cec makes one remote controller is able to control all the system.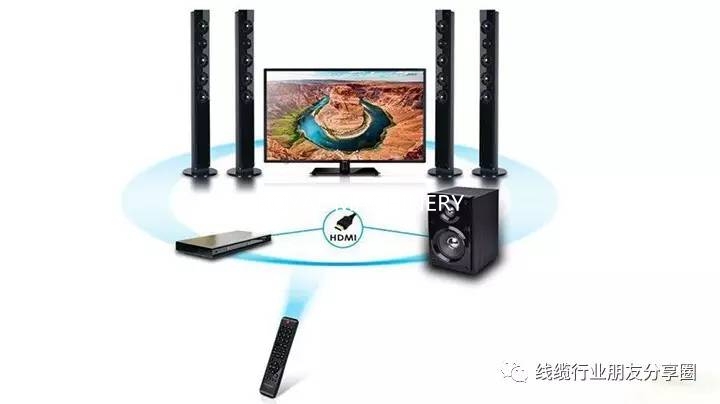 HDMI 1.2a cable
CEC multi system control
HDMI 1.2 upgrade on December, support all CEC(Consumer Electronic Control)function,let all the HDMI cable connections controlled by one remote controller.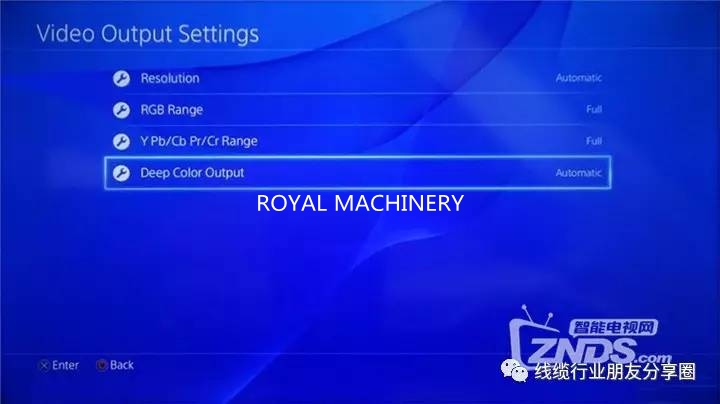 new TV, Blu-ray player and other equipments all support Deep Color technology, makes the color displays more rich.

HDMI Type-A is the most popular HDMI connector start from HDMI1.0 cable, Type C(mini HDMI)start from HDMI1.3 cable、Type D(micro HDMI )start from HDMI1.4 cable.
HDMI 1.3 cable
bandwidth 10.2 Gbps, support Deep Color and audio series follow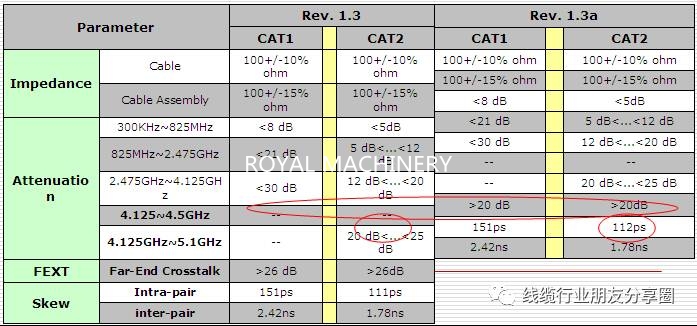 in June, 2006, HDMI1.3 cable bandwidth 10.2 Gbps, support 30bit、36bit and 48bit xvYCC、sRGB or YCbCr Deep Color technology. in addition HDMI1.3 CABLE support Dolby TrueHD and DTS-HD MA high definition audio series flow.can resolute power amplifier and HDMI series audio signal through Blu-ray. the after HDMI 1.3a、1.3b、1.3b1 and 1.3c only have little changes.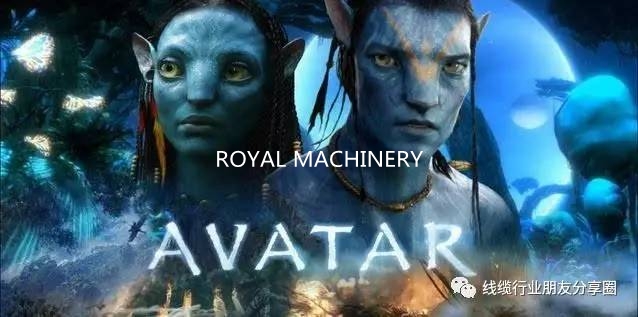 start from 《avatar》, 3D moives have been hot for several years, HDMI cable new functions are for 3D.
HDMI 1.4 cable
support 4K/30p、3D and ARC
HDMI 1.4 cable pushed out in May, 2009, support 4K resolution, but only 4,096 × 2,160/24p or 3,840 × 2,160/24p/25p/30p. from the hot of 3D,HDMI 1.4 cable also support 1080/24p、720/50p/60p 3D vedios. audio add ARC(Audio Return Channel)function, makes audio can from HDMI return back to power amplifier. add 100Mbps network function, from HDMI cable vedio and audio can also share in internet.
HDMI 1.4a、1.4b cable
little changes on 3D function
in 2011, HDMI 1.4a cable and HDMI 1.4b cable all for 3D, support 1080/120p 3D vedio.
start from HDMI 2.0 , vedio resolution increase to 4K/60p, it is the most popular version of TV and other equipments.

HDMI 2.0 cable
real 4K, bandwidth reach 18 Gbps
HDMI 2.0 cable pushed out in Semp.2013, also known as"HDMI UHD",although HDMI 1.4 already support 4K vedio,but only 30p format. HDMI 2.0 cable bandwidth is 18 Gbps,can support 4K/60p vedio and Rec.2020 color depth. include TV, power amplifier, Blu-ray all use this vertion.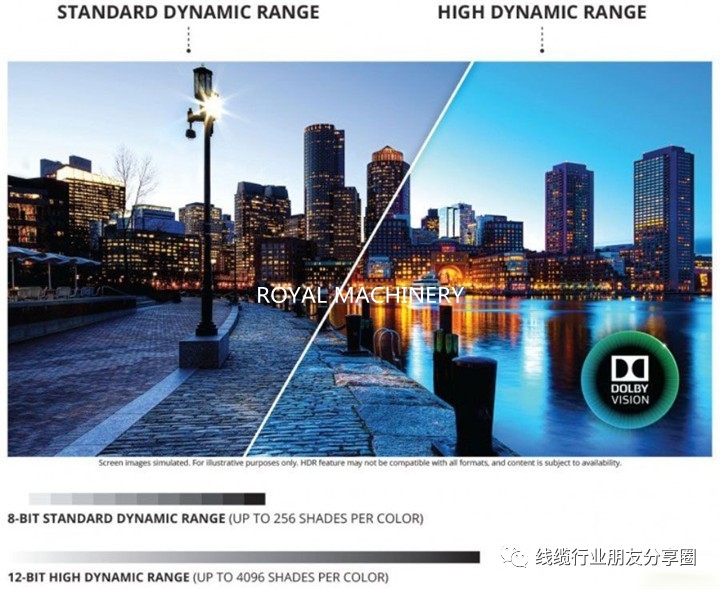 HDMI 2.0a cable
support HDR
HDMI 2.0a cable add HDR support. now mist HDR TV use this version. now power amplifier, UHD Blu-ray also have terminal for HDMI 2.0a cable. HDMI2.0B CABLE add Hybrid Log-Gamma braodcast HDR format.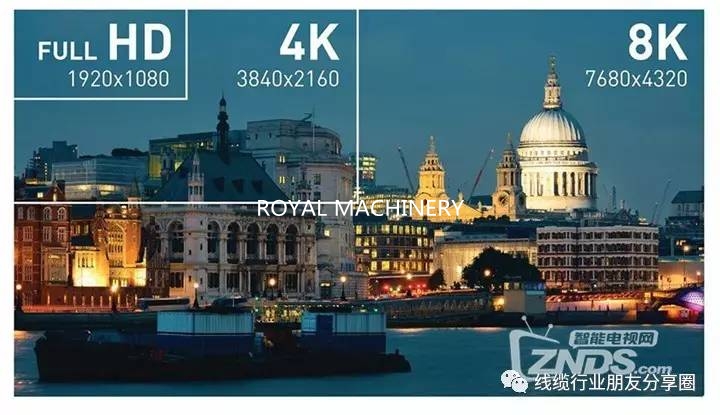 pushed out in 2017, new HDMI 2.1 cable will support 8K resolution vedio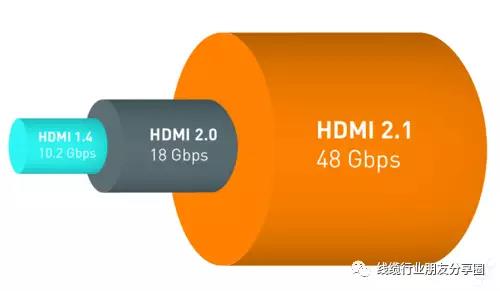 HDMI 2.1 bandwidth is 48Gbps

HDMI 2.1
support 8K/60Hz、4K/120Hz vedio and Dynamic HDR
January, 2017, HDMI2.1 cable pushed out, bandwidth increased to be 48Gbps,can support 7,680 × 4,320/60Hz(8K/60p) vedio or 4K/120Hz high frequency frame. HDMI 2.1 cable will still haveHDMI A、C and D connector desgin, it will also support Dynamic HDR technology, compare with static HDR,"dynamic"HDR can compare the brightness of every frame of image. in audio, HDMI 2.1 cable support eARC technology, compare with the ARC(Audio Return Channel), it can return back Dolby Atmos and Object-based .