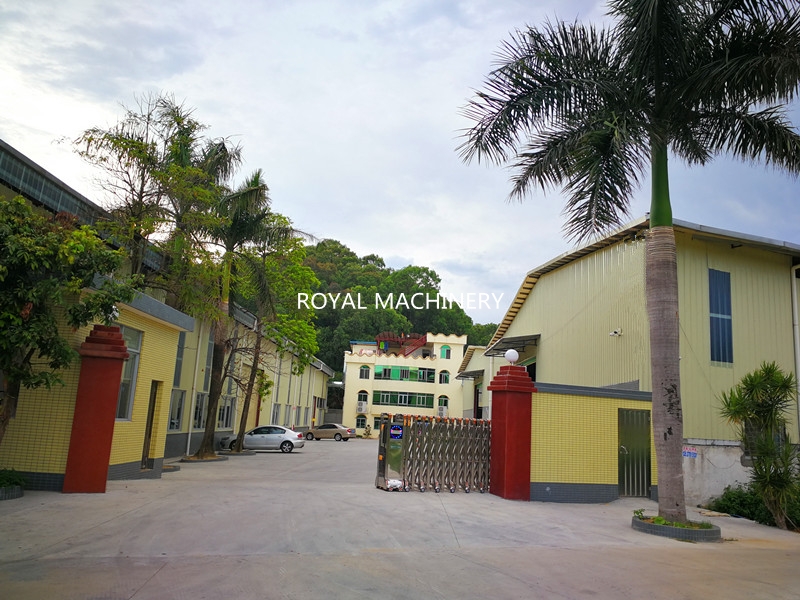 Dongguan Royal Machinery Co., LTD devote ourselves to design and produce high quality wire and cable machines; willing to share with customer about the cutting-edge wire and cable production technology, help customer to get the best production profit; willing to cooperate with customer to create a better future in wire and cable industy.
Royal Machinery products include high speed tape wrapping machine for round cable and flat cable, cantilever single twisting machine, bunching machine, extrusion lines, cable coiling machines, cable cutting machines, braiding machines, and other equipments. Royal Machinery new mica tape wrapping machine can reach speed 3500RPM, which is the highest in China. new design on high precise tape wrapping machine, which can reach "seamless lay length" tape wrapping, the performance is as soon as Italiay machines. and new design on "double layer oppsite lay" flat conductor tape wrapping machine, greatly change the situation of double layer oppsite lay flat conductor tape wrapping can only use eccentric taping machine. geatly increase the productivity.
the machines of Royal machinery can produce magnet wires, fire-resistant cable, water-resistant cable, oil resistant cable, aircrafts wire and cable, robot cable, and high tech communication cables, and other cables.
experience engineers can innovance the new equipments based on customer's request and market request, increase the machine speed and operation convenience time by time.
experience sales team can suggest the suitable machines to customer according the customer's request and cable request; also can supply the whole factory machine plans for the cables.